by Natalia IC, editing by Alex JS
SUNDAY (7/12) — Despite slightly cloudy skies Sunday, Manhattanhenge made an appearance and will return Monday evening for the last time in 2015.
At 8:20 p.m., the sun aligned perfectly with the streets of Manhattan simultaneously illuminating both the north and south sides of every cross street.
Spectators lined the streets to get the perfect shot. They'll get a second chance to see the magic Monday at sunset. See the Gallery below as the courtesy of twitter:
(Credit: Byron C. Jaymes- Rodrigues)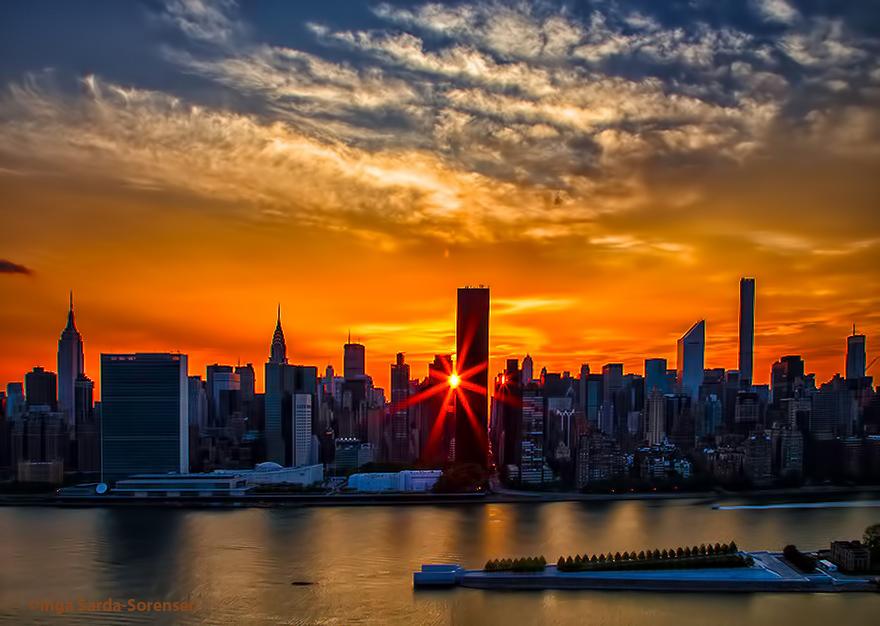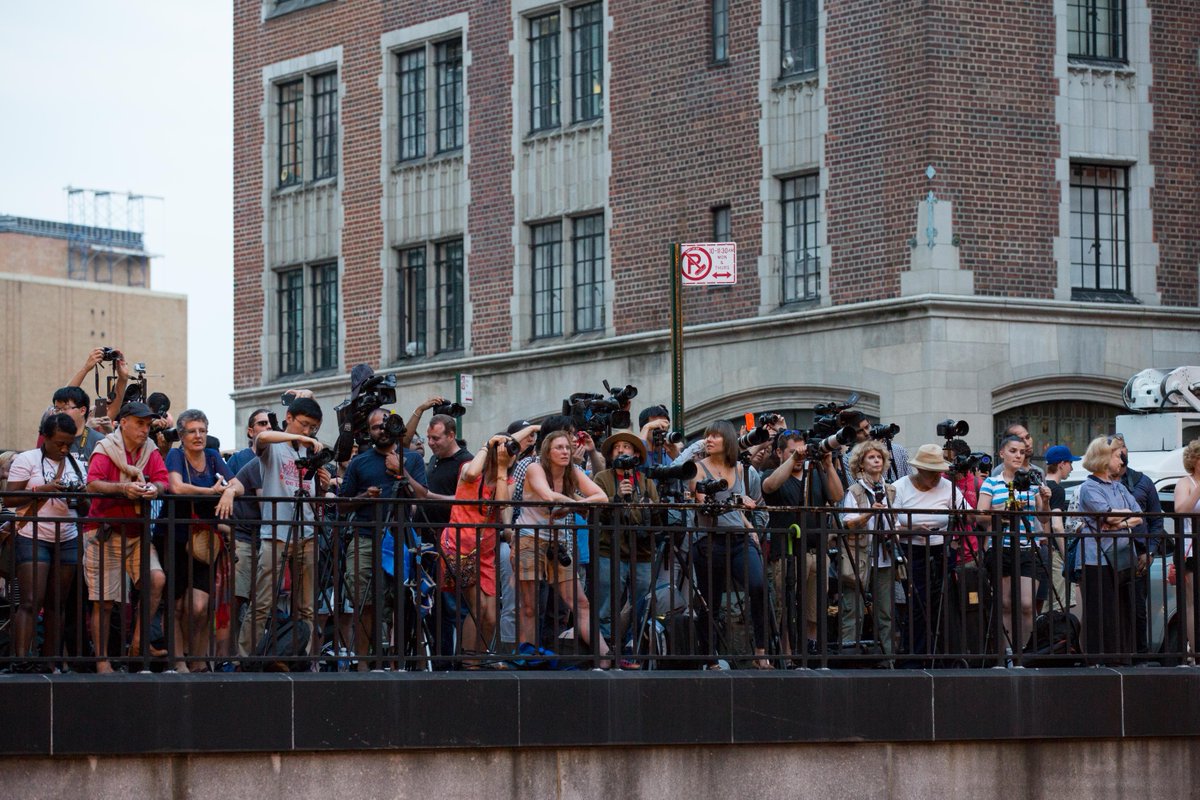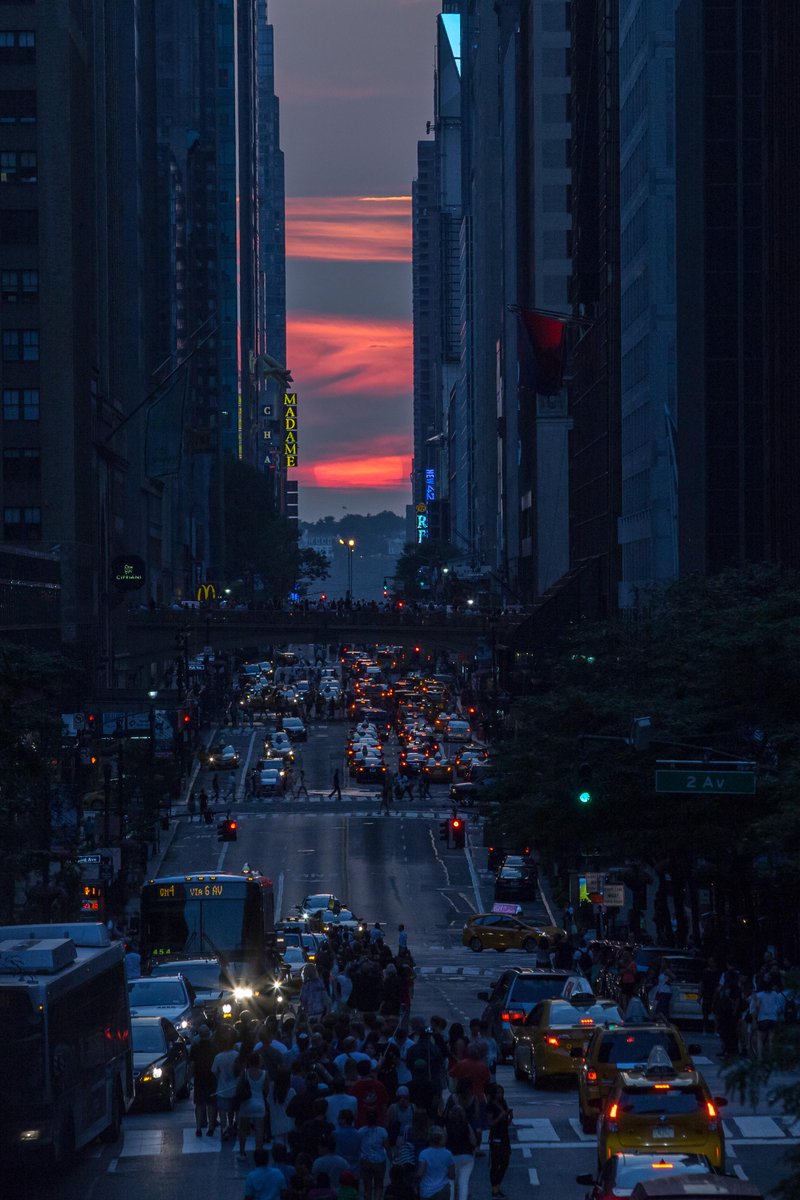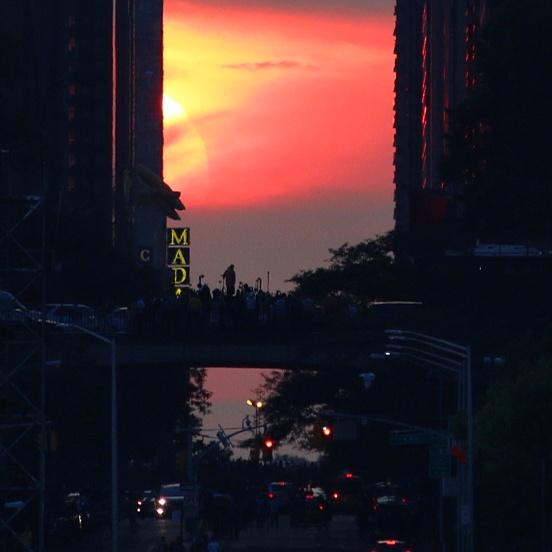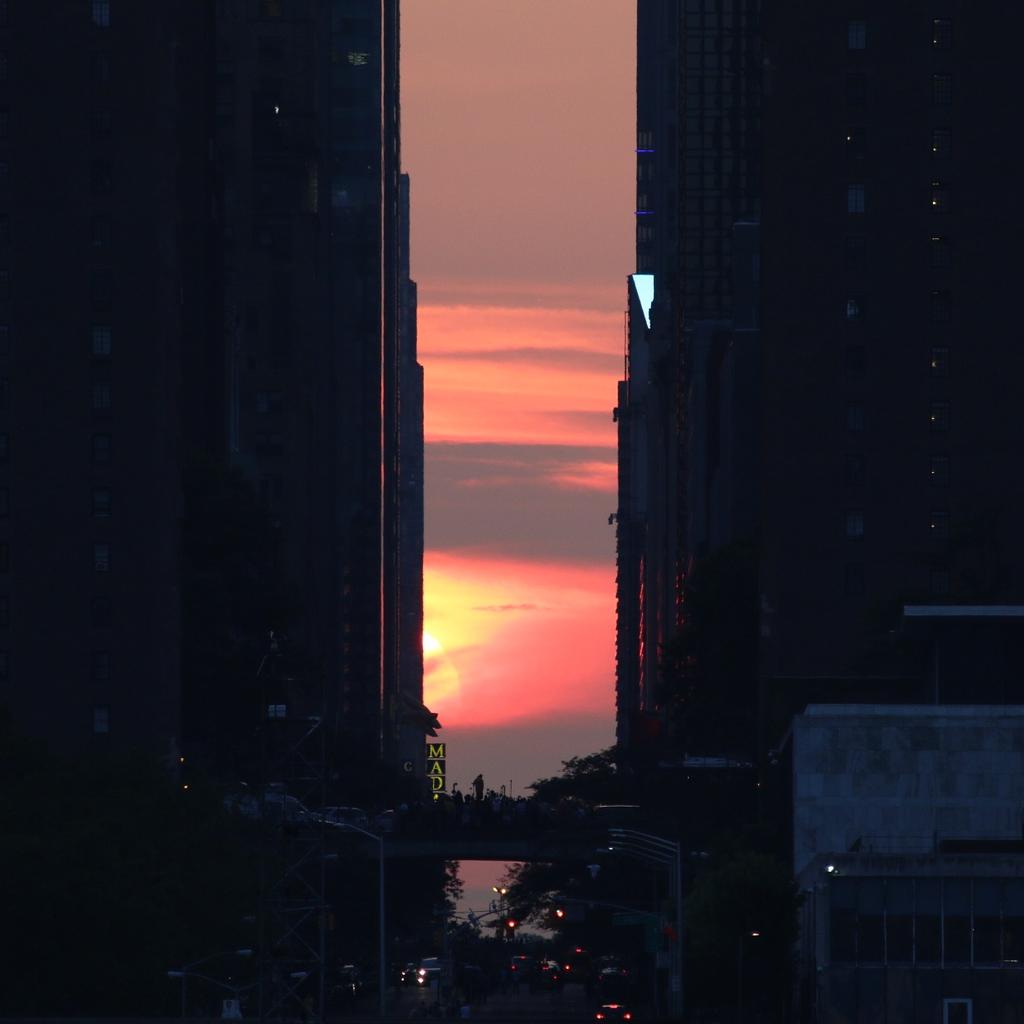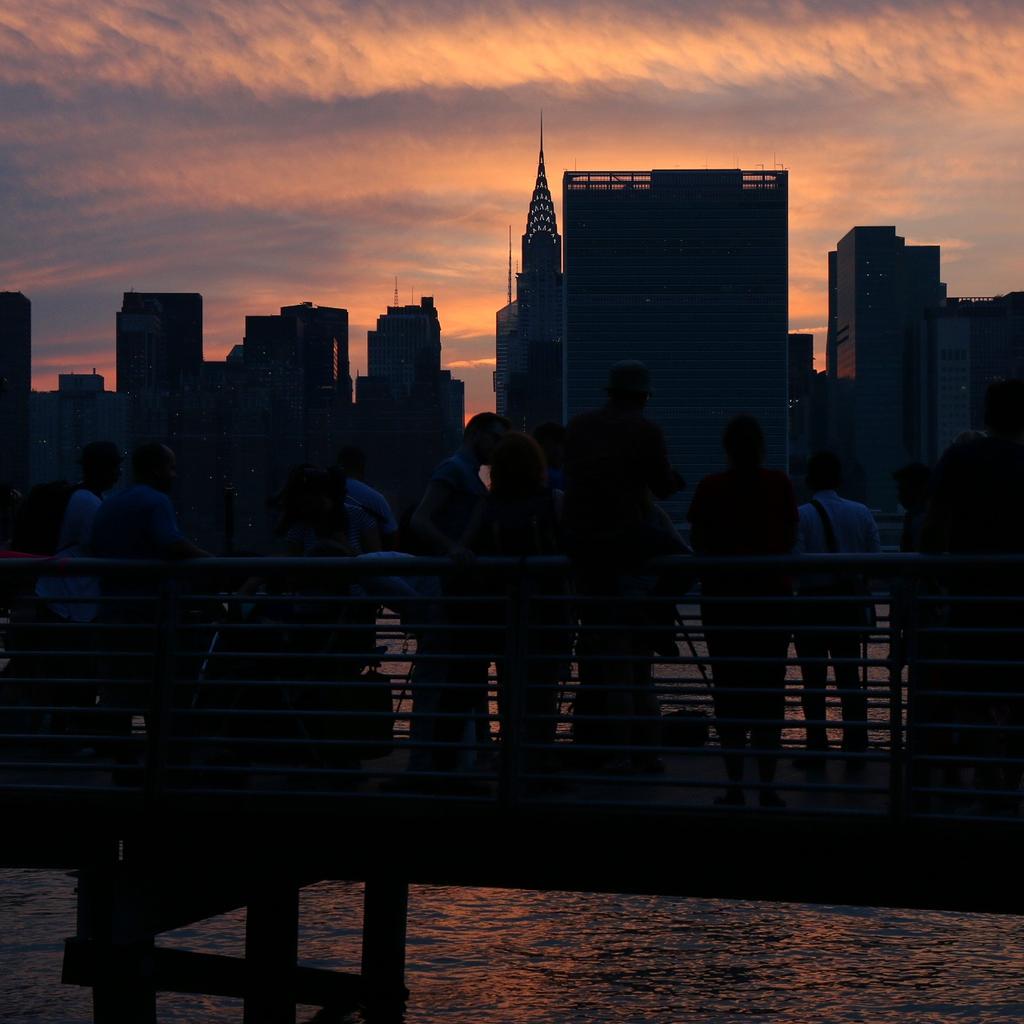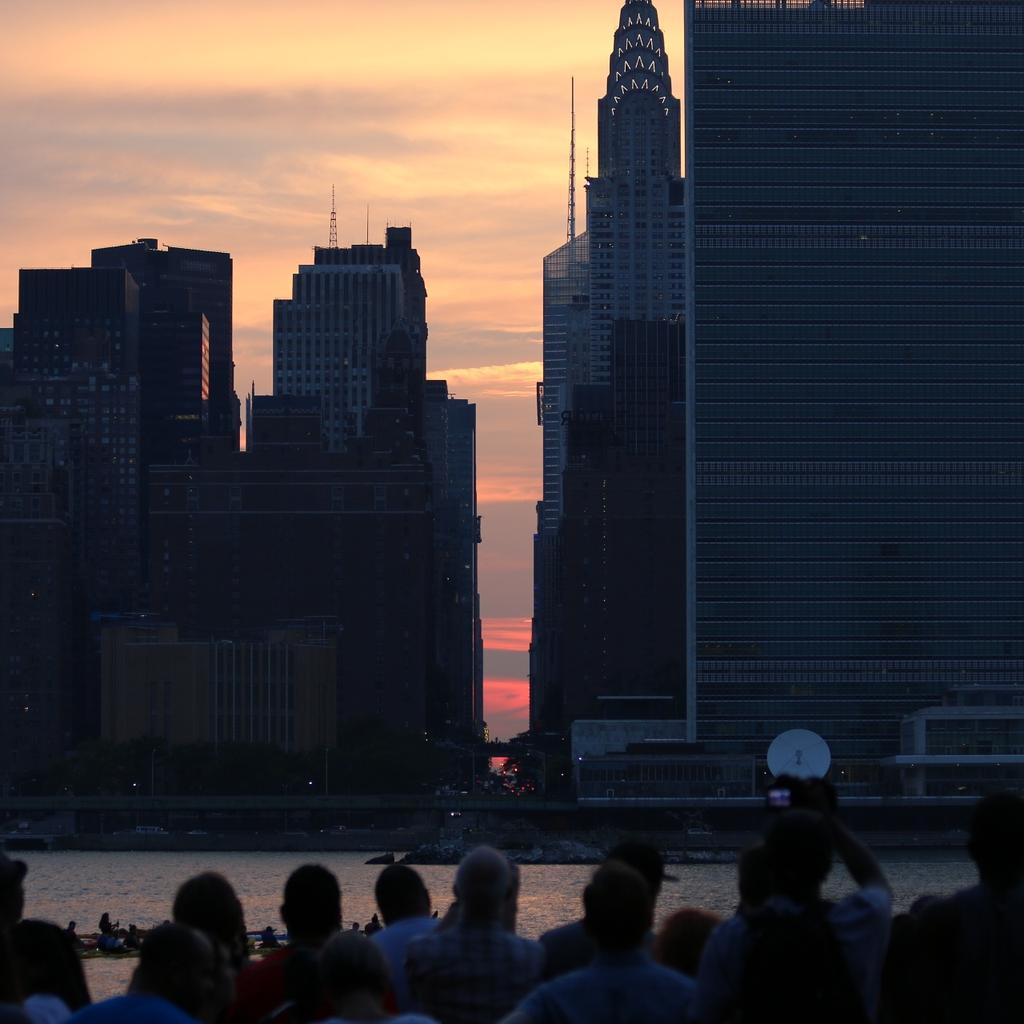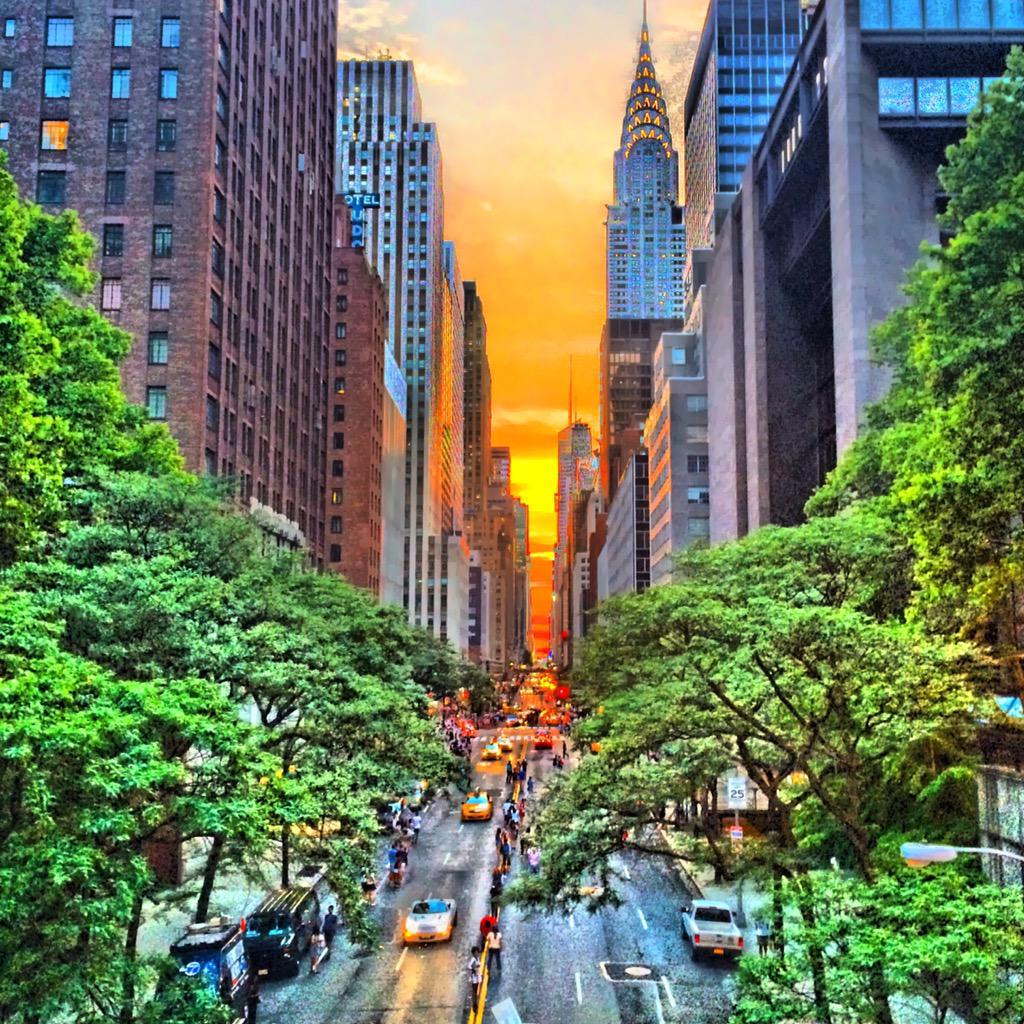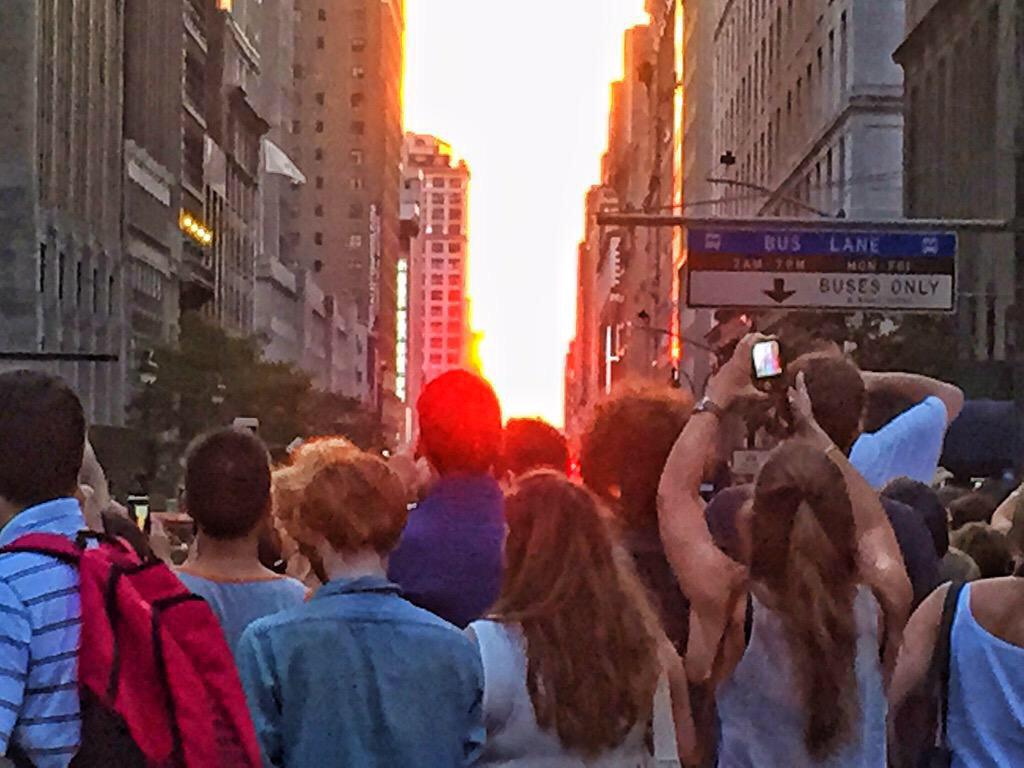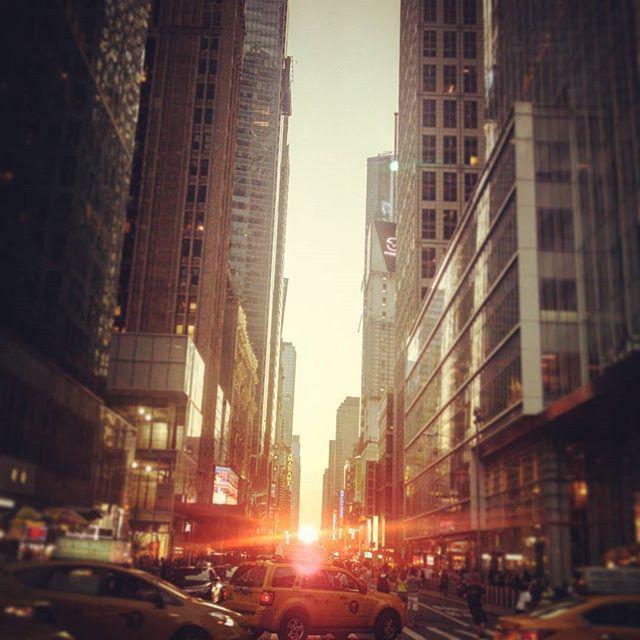 all images taken from twitter as they're already on public display
===============================
This article originally appeared on The Huffington Post:
Well, folks, get set for Manhattanhenge. If you missed its appearance on last May, don't worry because the stunning semi-annual sunset that aligns perfectly with Manhattan's street grid will return to New York City for the final time this year on Sunday, July 12.
At 8:20 p.m. EDT on Sunday, weather permitting, the setting sun will be fully visible between the skyscrapers lining the borough's major east-west streets. On Monday, July 13 at 8:21 p.m. EDT, the sun will be partially visible.
If you're in town at the time, the best places from which to view the dramatic solar phenomenon will be along 14th, 23rd, 34th, 42nd, and 57th Streets. So says Dr. Neil deGrasse Tyson, who coined the name "Manhattanhenge" several years ago. The name, of course, is a nod to Stonehenge, the celebrated neolithic monument near Salisbury, England.
Unlike Stonehenge, which was built along a true east-west axis, Manhattan's street grid is imperfectly aligned with the directions of the compass. So Manhattanhenge occurs not when the sun sets at true west, but rather when it sets 30 degrees off from true west.
If you happen to miss this stunning light show, don't worry. The spectacle will recur around March 28, 2016.